Goodwill Industries of Northeastern Pennsylvania is a private non-profit 501(c)(3) organization that serves (11) eleven counties in Northeastern Pennsylvania including Bradford, Carbon, Columbia, Lackawanna, Luzerne, Monroe, Pike, Sullivan, Susquehanna, Wayne, and Wyoming.
Our Agency provides services to adults, children and elderly who are intellectually and/or developmentally challenged. All programs are run under the direction of very caring and compassionate full and part-time staff. We have numerous services that are unique to the area and are specifically designed and developed to meet the direct needs and wants of our clients and their families. We are a progressive organization that strives to help and improve the communities of Northeastern Pennsylvania.
Board of Directors
Officers
Frances M. Kovaleski, President – Register of Wills/Clerk of Orphans' Court, Lackawanna County
Sam J. Ceccacci, Vice President – Retired
Mauri B. Kelly – Treasurer/Secretary
Board Members
Michael Costello – Administrative Consultant, Moses Taylor Foundation
Louis J. DeNaples Jr., MD – Geisinger Community Medical Center
Joseph G. Ferguson, Esq. – General Counsel, DeAngelo Contracting Services, Inc.
Deanne Loftus Killeen – Higher Education IT Consultant
Christina Fenton-Mace – Senior Director of Development and Annual Giving, Marywood University
Martin J. Murphy – National Accounts Manager of Financial Accounts, Tyco
Kristin A. Paoli, DMD – Pediatric Dental Specialists, LLC
Joanne Arduino – Artistic Director and Owner, Ballet Theatre of Scranton
Tim McGrath – Executive Director COLTS
Leadership Staff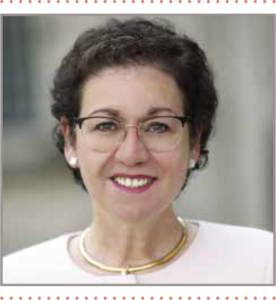 2020-2021 Annual Report
Our Mission
To provide supportive opportunities for individuals with disabilities or other barriers, to enhance their lives.
Our Vision
"Strengthen lives, families, and communities one person at a time."
Our Values
Respect – Sensitive and compassionate in all of our interactions
Integrity – Promoting quality programs and services
Commitment – Strive for excellence
Stewardship – Protect our resources
History
Goodwill Industries of Northeastern PA was chartered in December of 1943 and began in an empty factory building. When it was first established, Goodwill's motto was "turning waste into wages". Workers would sort through clothes, determining which items could be cleaned and restored, and which could not. The employees then priced the items and they were sent out to the stores. The wages of the workers came from the sale of the merchandise.
Now, over 75 years later, Goodwill Industries of Northeastern PA still operates retail services but offers many more program opportunities for individuals who are intellectually and/or physically disadvantaged. Goodwill is committed to offer the best service through our 13 group homes in Luzerne and Lackawanna Counties; coordinate after school socialization program; seven retail stores and three donation centers; adult day programming; employment and job training to youth and adults and our volunteer program which gives back to the communities we serve.